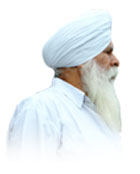 S. Raja Singh Ji a visionary man
Today, the group, with its various arms of business, has a wide sales, service and distribution network across India. And this, without doubt, is the group's intrinsic strength that's gives it the platform to expand its present businesses and embark on new plans.
The pages that follow will give you a glimpse of the milestones that the Group has crossed on its chosen path to providing customers the very best value for their money.
The Genesis of Texla Group
The Texla Group is a Multifaceted, Multiproduct & Multilocational group that has carved a niche for itself amongst the star enterprises of India. But the success that we enjoy today was not brought in overnight. It has taken the group years of focused and dedicated efforts to bring it to where it stands proud today.
The fable began with a small enterprise in north India in the turbulent days after India won its freedom. Braving the tempestuous times, S.Raja Singh laid the foundation of a company dedicated to break the news of developing India to millions of Indian listeners - his company started manufacturing transistor radio sets in the year 1956. And there has been no looking back ever since.
Read More..!